TRR 266 symposium: The Yin and Yang of Transprancy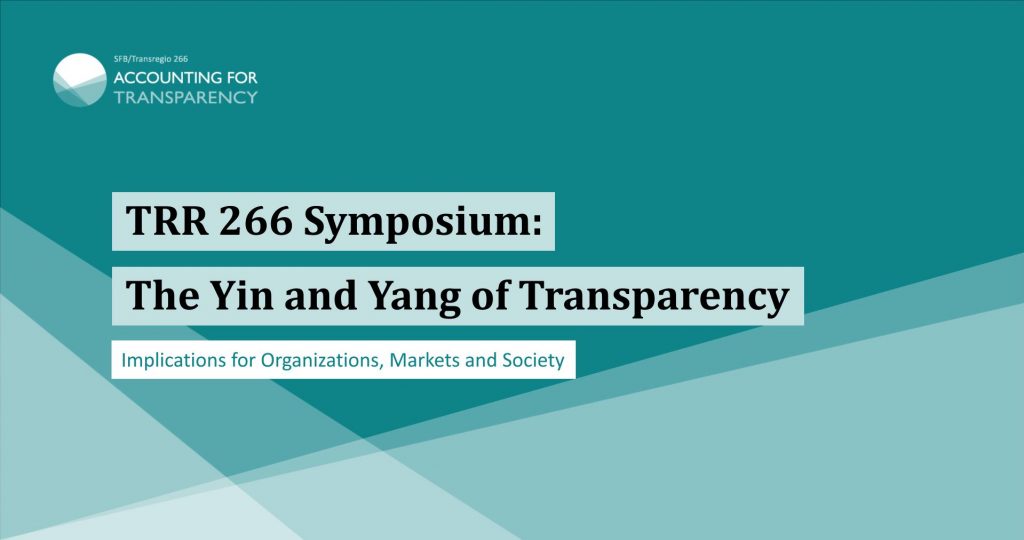 At the anniversary conference of the VHB the TRR 266 is featured with a symposium on "The Yin and Yang of Transparency". The TRR 266 researchers Laurence van Lent (Frankfurt School of Finance and Management), Joachim Gassen (Humboldt-Universität zu Berlin) and Caren Sureth-Sloane (Universität Paderborn) together with Leopold Ringel (Universität Bielefeld), Jörg Rocholl (ESMT Berlin) and Lena Steinhoff (Universität Rostock) discuss insights from the TRR 266, other areas of business research and related disciplines.
For further information please see the PDF below (on the right).